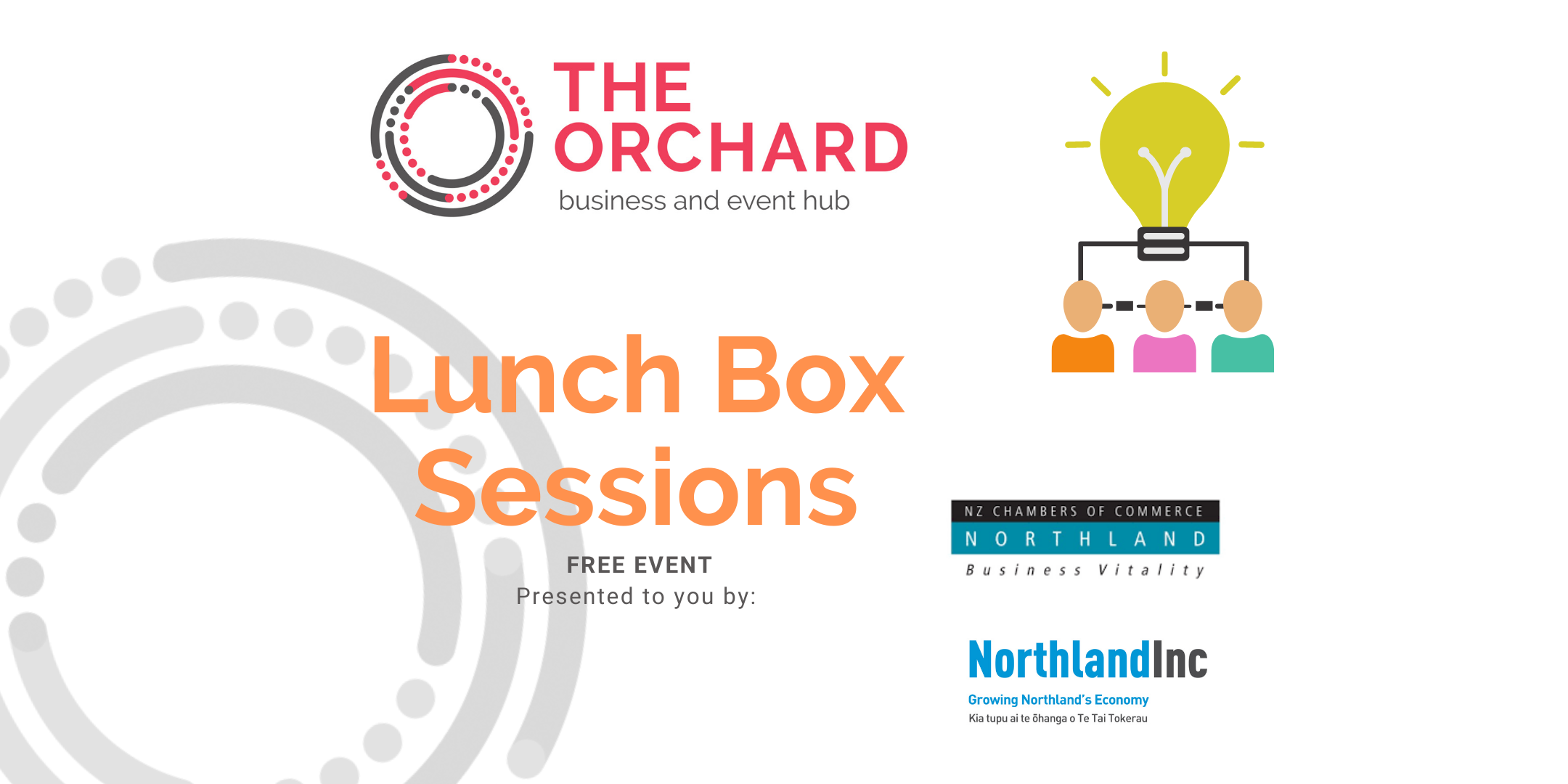 Lunchbox #5 – Cashflow makes the business flow.
ABOUT TERRY
Terry safe is the director and founder of Business Coaching New Zealand and Trades Coaching New Zealand. Business Coaching New Zealand is a 100% NZ owned and operated business aimed at improving the lives of business owners in NZ through positive coaching and mentoring.
LEARNING OUTCOMES
Terry will present a session on how you manage your finances as a small business is crucial to your business growth.
ABOUT LUNCH BOX SESSIONS:
The Lunch Box Sessions are quick-smart; only 30- 45 mins and hosted during your lunch break. Each session has a learning outcome and is designed to be the transfer of 'bite-sized' information & skills that you can start to utilise in your work life instantly.
Because who doesn't love learning and improving efficiency?
Contact Grace at The Orchard to learn more OR to nominate a suggested topic or presenter:
[email protected]