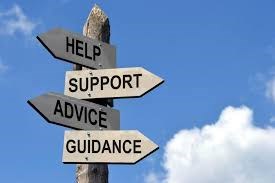 Here is a message from Joseph Stuart, the GM for the business, innovation and growth team at Northland Inc He wrote this blog to the 20 finalists of Northland's business ideas competition, The Pick:2017 to discuss the topic of 'mentor whiplash'.
An exciting part of the start-up experience is the number of mentors and people who are prepared to offer encouragement and support to your development process. For anyone who has been part of this process, its exciting meeting new knowledgeable people, who explore and share the excitement for your business idea. It's can also be daunting and quite overwhelming. You can get a number of competing views, all contradicting the others, all challenging your thoughts and making suggestions on what you should do, with who, next. This is nothing new yet an important part of the start-up journey. It has a name - it called mentor whiplash.
Dealing with mentor whiplash can be pretty challenging. You're talking with a lot of "experts" with opinions on what you should do, who you should talk too, and with an unshakeable confidence in what you need to do to be successful. Who do listen too, who do you trust, and why should you? The answer is simple really - trust yourself and your view.
Here's a few suggestions to get the most of your mentor sessions and limit the whiplash:
1) Find the right mentor fit for you. Mentors have skills and experience, but everyone has a different perspective. You know more than them about your opportunity (generally) as you've done/doing the hard yards. Know that they don't know either, so look for the approach or suggestion that fits with you the best and that you believe will be the most constructive for your direction
2) Keep a record of the advice and from who. Getting advice is an important part of your journey, and ignoring the right piece at the right time can be fatal (and vice versa, it could make you fly). With what you hear, it may not fit - now. It may be a question of timing but if you keep hearing the same thing, perhaps you should investigate the recommendations more. Regardless, you never know when what someone said will be useful so a written record (spreadsheet) will help you remember the suggestion and who provided it. It may also help you support point 1 above re-fit.
3) Be prepared. Know who you're meeting and what they have done previously, and how you think they can help you. This preparation will support a better meeting and help you dive to the support / advice you think they can offer directly. It'll also limit unproductive meetings as per point 4
4) Query the agenda and why are they advising. Mentors are volunteers who may have their heart in the right place, but it's generally all care no responsibility. If the advice you're receiving is negative, avoid hiring them to do work or give you some of the company - run a mile - politely.
5) The key people you must listen to and who matter are your customers. Make sure you find time to talk with them as much as you can to focus the path you're on. Their advice is the key support you should seek in creating a successful business.
Mentors are an important part of the start-up journey, but remember, they provide advice not direction. So trust yourself and the work you do, it'll support you in creating a business you can be proud of and that feeds your passion. It's this energy that mentors (and investors) look for and want to be around.
All the best on your journey and keep up the good work!
Joseph