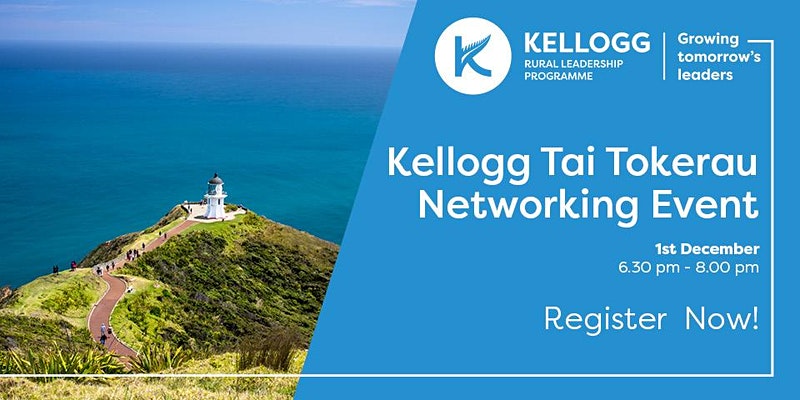 Are you a Northlander who is passionate about growing your leadership style, and contributing to your community, your business & the agri-sector?
If you answered yes, then come along to the Kellogg Networking event at the Orchard in Whangarei, on 1st December 2020.
Join the Northland Kellogg Alumni and hear about their Kellogg experiences, while exploring how doing the Kellogg Rural Leadership Programme in Northland in 2021 can help you accelerate your career in the Food and Fibre Sector.
Click here now to register for the Kellogg Networking event.
More about the Kellogg Tai Tokerau Programme
The Kellogg Rural Leadership Programme will be hosted in Tai Tokerau for the first time ever next year. Over the last 41 years the Kellogg programme has successfully delivered over 1000 leaders nationally in the agri-sector.
When you do the Kellogg Programme you'll be supported with a framework, a pathway and guidance to help you enhance your leadership skills, grow your career, your industry networks and bring your business ideas to life.
Kellogg Tai Tokerau Course dates:
4 May – 21 October 2021
Applications close: 31 January 2021