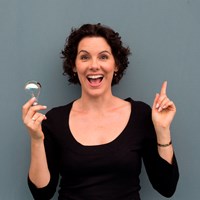 If you're like most professionals or business owners, life is busy, work frequently feels manic and it often feels like it's all just happening to you. Some days it can feel like you've lost all control over your time, or perhaps your sanity.
You probably aspire to working smarter, not harder, and we all know that being regularly stressed is not good for us.
But … why is it so tricky to get out of that cycle of stress and busy-ness?
How do you actually make changes that stick?
And how do you start getting that amazing balance between performing well and being well?
Enjoy Karen's charming signature blend of the astute, informative and practical – helping you be brilliant at work and happy in life.
Read more Add to Calendar 08-29-2017 17:30:00 08-29-2017 19:15:00 Resilience Strategies for People in Business > Getting you out of stress and into success If you're like most professionals or business owners, life is busy, work frequently feels manic and it often feels like it's all just happening to you. Some days it can feel like you've lost all control over your time, or perhaps your sanity. You probably aspire to working smarter, not harder, and we all know that being regularly stressed is not good for us. But … why is it so tricky to get out of that cycle of stress and busy-ness? How do you actually make changes that stick? And how do you start getting that amazing balance between performing well and being well? Enjoy Karen's charming signature blend of the astute, informative and practical – helping you be brilliant at work and happy in life. 85 Cameron Street Whangarei New Zealand 0110 The Orchard false MM-dd-YYYY